Today's world is becoming increasingly interconnected, and learning a foreign language is becoming an interest that many are indulging in. This important skill encourages more immediate and meaningful interactions. Spanish is one such language, can help you excel in the global economy. Here are some of the top benefits of learning Spanish
1.    Increases Your Chances of Employability
Yes, that's right. Knowing Spanish can open several opportunities for you in the professional world. How? Well, Spanish isn't only one of the official languages of the United Nations but is also a common language used in the media. Spain has the 14th highest GDP, which means if you know or learn the language, you'll stand a high chance of working in the country or dealing with foreign clients. Add a foreign language to your resume also helps you stand apart from competitors, as employers will appreciate your willingness to learn.
2. You can travel to several destinations
Although learning Spanish isn't mandatory for traveling to a Spanish-speaking country, knowing the language will enhance your experience like no other. You will be able to connect with the locals and learn more about the country's history and culture. You won't have to worry about language being a barrier, and can explore all places with ease. You feel a sense of belonging and oneness when you converse with native speakers.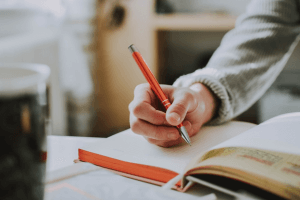 3.  You Can Participate In Pop Culture
Learning Spanish won't only teach you more about literature, art music, and cinema, but will also help you access pop talent. From Pitbull to Enrique Iglesias and Shakira, all Spanish-speaking musicians create music like no other. Apart from the music, restaurants like Taco Bell are also inserting Spanish in their branding such as the famous saying, "Yo Quiero Taco Bell". Learning Spanish will help you connect with modern media and pop culture.
4. It's Easy to Learn
Spanish is considered a "stepchild" of Latin and is similar to French. If you learn the language, then learning French will be a breeze (and vice versa). However, one important thing to consider is the type of course you choose. A native-speaking tutor will be best as they can help with pronunciation problems and ensure you speak fluently, just like the locals!
If you want to learn Spanish online, then get in touch with us at Ciao Languages today! This is one of the best websites to learn Spanish. We've helped thousands of people learn various languages by offering quality Italian lessons, German courses, French lessons, and even Arabic.